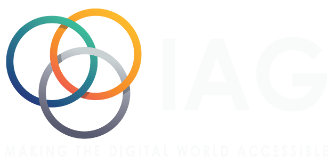 CERTIFIED COMPLIANCE FOR:
ADA, WCAG 2.1, WCAG 2.0, Section 508, EN 301549, AODA, CVAA, ATAG, UNE 139803:2012, RGAA 3, GDPR, JIS X 8341 and more.
FAILURE TO COMPLY MAY RESULT IN FINES AND PENALTIES BETWEEN $75,000 AND $150,000
FOR 1ST TIME OFFENSES.
Compare the Top Outsourced Accessibility Options
and Discover That Informargin's Tool is the Best, Hands Down.