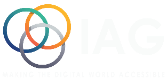 INFORMARGIN ACCESSIBILITY GROUP
Digital Accessibility for All to Grow Your Market
As accessibility legislation increases globally, and businesses increasingly wake up to the possibilities and opportunities for serving customers with disabilities, making websites fully accessible for all users is becoming a hot and valuable topic.
Understand the 4 Principles of Accessibility
If you sort through all the jargon, techo speak, and the mindless pages of regulation, you can discover that the essentials of Accessibility Boil Down to 4 Principles
UPDATE
Website Accessibility Will Strengthen Your Business A Lot
You'll Reach New Prospects. You'll Eliminate Significant Liability.
Our world and the digital industry is rapidly changing and most people find it hard to keep up with the trends, regulations, technology, and services that can benefit them, or can really hurt you.
We created this educational blog to keep you up to date and to educate you so can that you make the right decisions for maintaining a healthy and productive web presence for your business.

There is SO much misinformation and misrepresentation about Website Accessibility Compliance that confusion is the primary reason 98% of US websites are not accessible.

Help the world open up to millions of new people who can benefit from connecting with you.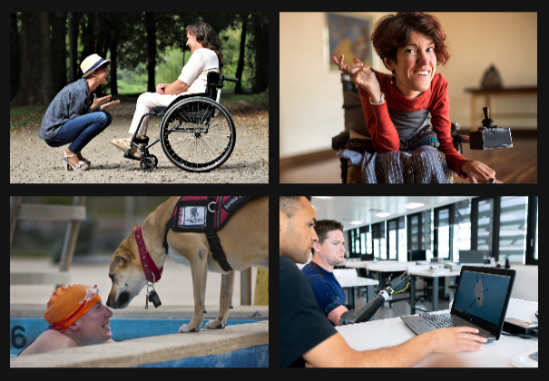 ALL NEW for 2020
THE INTERNATIONAL WEB ACCESSIBILITY REPORT
GET FREE EXCLUSIVE ACCESS NOW
Don't Ever Miss Out On A New Post
There are more than 50 million people in the USA who could be customers for companies that provide goods and services online. The problem is, because of some form of disability, they can't fully access the websites, so they can't make the purchase.

That's $B in lost opportunity. And today, it is also illegal.

Countries around the world recognize a huge inequity of value available to people with disabilities and are levying large fines and penalties against website owners who fail to make their websites accessible to all.

Be informed. Help others. Grow the market. Stay out of trouble.
Achieve accessibility compliance with the quickest and most cost effective method available anywhere in the marketplace today.

Using proprietary cutting edge technology, built with unique AI algorithms, we can help you make your website and all your digital content accessible without modifying your code.
Support: ada@informargin.com